INTRODUCTION TO RIVERS AND
LAND MANAGEMENT SECTION
The phrase 'Land Management' means to control an area of land deliberately, making decisions about how the land should be cared for. In the British Isles there are no areas of land that have escaped land management. Fisheries depend on the quality of the water in rivers and streams and good or bad land management can have a big affect on the state of nearby watercourses.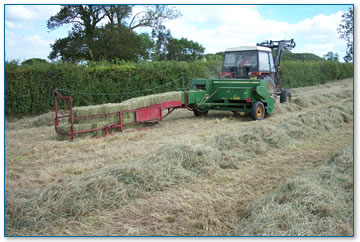 Small bales of hay made traditionally
Modern farming - large round bales of straw
Humans have been managing the land for thousands of years to grow crops, keep animals and influence natural processes to their advantage. Even areas, which you might consider 'natural' have been managed, like Dartmoor and Bodmin Moor. These moorlands for example would have had many more trees growing on them than is the case today (website Moor Trees).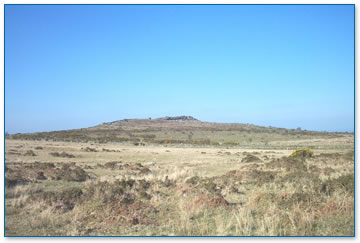 Bodmin Moor
If all land is managed then it is up to those who manage it to make responsible decisions that will not have a negative impact on the environment. Land management decisions can have a very good impact on wildlife and water quality. Therefore it is important when people make choices about how to manage land, whether that it at home in the garden, on a farm or at school for example, that they know what effect their choices will have.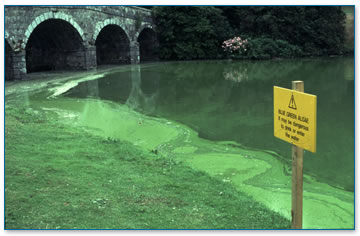 Blue green algae - Eutrophication, the prolific growth of algae in summer months
In this section the way that land is managed will be explored in greater detail. There are a number of ways that: farmers; industrialists; school teachers; and the general public (that's you!) can make changes to the way land is managed. Through management Cornish rivers and streams as well as the fisheries and everything that relies on water to live (that's every living thing on the planet!) will be helped.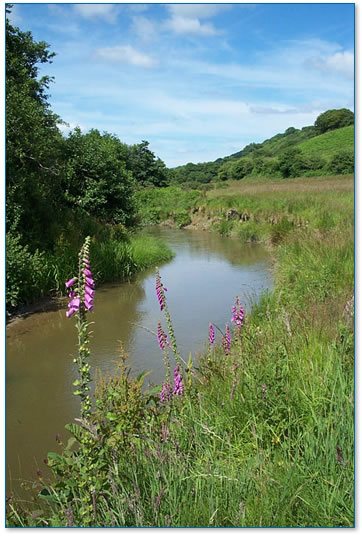 Well managed Cornish river